PARANOIHELL (Demo)
A downloadable game for Windows and macOS

PARANOIHELL is a chaotic nightmare about a woman trying to get home.
This demo showcases the very beginning of the game, includes two difficulty modes, and can take between 10-30 min to complete.
Expected release date: OCTOBER/NOVEMBER 2019
Expected cost: $4.99
WISHLIST ON STEAM:
https://store.steampowered.com/app/1160440/PARANOIHELL/?curator_clanid=4777282&utm_source=SteamDB

After finishing a late bar tending shift, Erica Yu encounters a s̴t̴r̷a̸n̶g̷e̵ ̶m̶a̸n̵ who claims to know̷ ̶h̴e̸r̸.̶. ̸B̴e̶̮͗fore ̷̧͂ṫ̴͓ĥ̵͚ĩ̴͚ings ̸̳̋can ̵͈̃escalate,̴̘͂ ̸̯͒the man sud̴̳̍d̸̲̈e̴̺̓n̵͙̈́l̷̜͑y̴͉̒disap̴̫͋p̸̜̐e̶̱͋a̶̼̒rs.̶͔̔ ̷̩̈́ Terrified, Erica ̸̠͘relucṱ̸̗̮̈́ả̷͓̿͛n̴̡̦̍͆t̷̳͛̚͠ly ̸̯̊̓̅deci̵͎͕̙̔d̶̺̍ḛ̶̙̘̓͑s̴̹̘̈́͗̒ ̶͙͕̘̈̅̈́ţ̴̟̠͂̉͒o̸̻̊̎ ̶̈͂͗ͅmake ̶̧͓̽h̸̨̐͘͠e̵̗̽ṙ̷̖͑͂ ̴̖̫͓̍̎̀way ̶̻̯̙̄home.̷̲͓̰̾̈.̸̗͗̍͠.̴̺̦̈́ ̴̨̟̅͌ͅbu̸t̴ ̶little ̶doe̶s̴ ̵s̸he know̴,̶̶,̵̜͑̓ ̴͚͕̆the nightmare has only just begun...
̵̳͇͂̇


PARANOIHELL takes inspira̴t̷i̵o̷n̷ ̸from the̷ ̷g̴a̶m̷eplay of late 90's and early 00's PSX survival horror games. Use weapons to defend yourself fro̶m̸ ̸enem̷i̵e̶s̴, set traps, run away or h̴i̵d̷e̸. But don't be reckle̴s̸s̵,̴ ̵y̵o̶ur resources are limited. Careful management and thorough exploration will be your key to survival.

What to expect from the final game:
A surre̶a̵l dyst̵o̶p̶i̷c̷ city to explore
16-bit mixed media art style that uses modern lighting techniques, and retro-VHS effects
Expected total game time: 2-4 hours
M̵ultiple ̷e̶ndings
Multiple difficulty settings, that change ̸item and enem̵y̶ ̷placem̴e̴n̴t̴
U̷n̸lockable ̴g̵a̴m̴e̶ ̷modes and ̴co̷stume̶s̶
Controller Support
Hi! I'm lum! I'm a solo game dev from Canada!
PARANOIHELL is an expression anxiety and a love letter to the survival horror games I never played as a kid... but could only imagine what they were like instead. The world is mysterious, beautiful, and cruel. Be good to each other.
Feel free to send me an email at gamesbylum@gmail.com, Tweet at me @uberprawn, or leave a comment in the community section!
If you're feeling generous and want to support development of the full game, consider donating a buck or two!
If merchandise is your thing, buy a T-shirt, button, and/or sticker based on my work: http://tee.pub/lic/c_Is8MxSnQA
Thanks for playing <3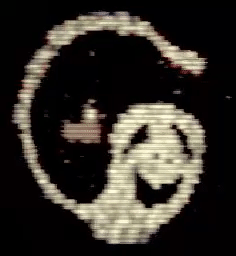 (love from sperm ghost)
Download
Click download now to get access to the following files:
PARANOIHELL DEMO 1.0.2 (Windows).zip
107 MB
PARANOIHELL DEMO 1.0.2 (Mac).app.zip
128 MB